If you're looking to self-publish a book or just want to create a beautifully bound manuscript, researching potential bookbinding services is an important step toward achieving your goal. A high-quality binding service can enhance the overall presentation of your work and make it stand out in a crowded market.
Bookbinding is the process of physically assembling a book from an ordered stack of paper sheets that are folded together into sections or sometimes left as a stack of individual sheets. The binding itself can take different forms, from spiral binding to perfect binding to case binding. Each type of binding offers different benefits, and the best bookbinding service for you will depend on your specific needs.
Here's everything you'll need to know about printing and binding your book — including how to find the best bookbinding service.
What Is Bookbinding?
Bookbinding is the process of combining multiple pages or sheets of paper into a single unit that can be bound together to form a book. The purpose of bookbinding is to make sure that the papers are held together securely and that the book can be opened and closed easily. There are several types of bookbinding techniques, each of which serves a specific purpose.
Regardless of the method that is being used, bookbinding is an essential process in producing books, and it helps to ensure that books are durable and will last for long periods of time while remaining visually pleasing and comfortable to read.
Today, many authors and companies will turn to a book printing service for professional bookbinding.
Why Bookbinding is Important
Bookbinding holds great benefits that cannot be overemphasized. Not only does it make a piece of work appealing to the eyes, but it also creates an impression of the author in the mind of the reader. Binding also prolongs the book's shelf life — no pun intended!
Bookbinding is important for almost every type of book you can imagine, including hardcover books, comic books, textbooks, photography books, poetry books, yearbooks and coloring books.
Here are other benefits that bookbinding has brought to the world:
If you ever lost your homework, you know how easily loose leaves are easily misplaced or lost. Bookbinding keeps the pages of a book together and helps prevent loss.
Bookbinding services give you the option to use an attractive binding cover and embossed titles, giving your book a more professional look and an air of gravitas.
Bookbinding is fairly inexpensive and more effective compared to punching holes in documents to put them in files and folders.
Types of Bookbinding Options
You can choose from a number of bookbinding alternatives. Print Bind Ship bookbinding services offer these options.
Saddle Stitching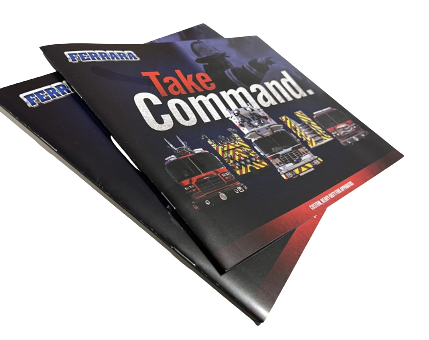 With saddle stitch binding — best for printed material with pages ranging from 4-64 — sheaves of folded paper are fastened together in the center using staples. The metal frame is saddled by the paper to line up the paper spine under the stapler. It is usually done for.
The best option for catalogs and booklets of small sizes, its simplistic, attractive and effective nature makes saddle stitching an ideal choice for binding booklets, catalogs, programs and large brochures. When designing content that will be saddle stitched, you must take "creep" into consideration for the piece.
Since the paper pages must be placed inside each other, the creep causes the inner pages to protrude gradually across the edge as more pages are added. The more pages, the more creep allowance is needed. For a professional commercially printed saddle stitched product, the pages are trimmed to have a flush edge finish after assembly is done.
Perfect Binding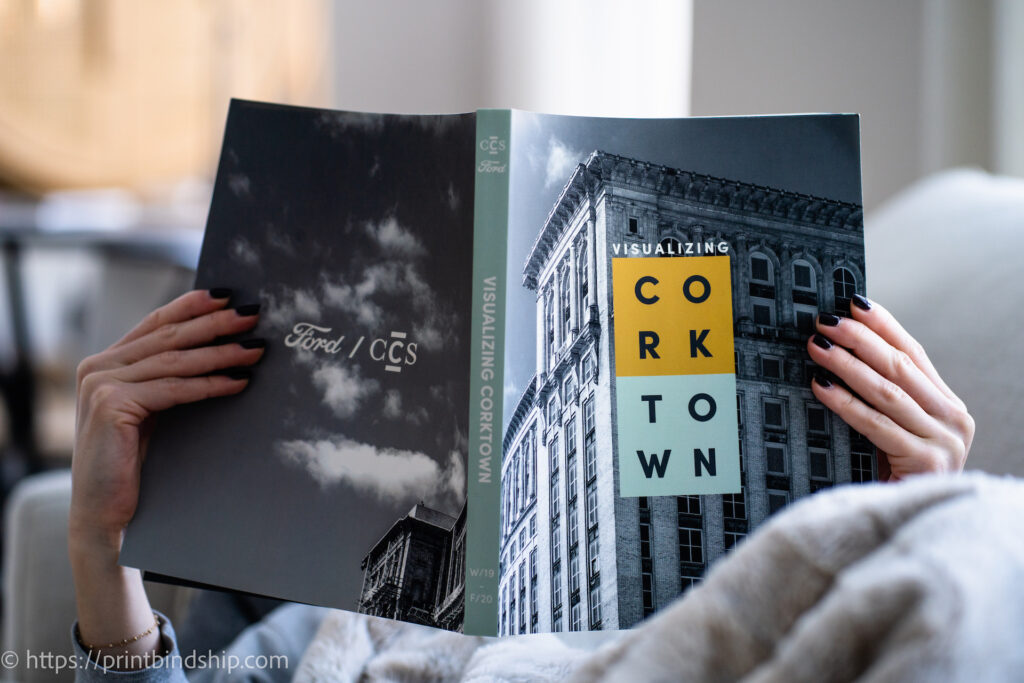 Perfect binding is a widely known method of bookbinding often used for paperback books, magazines and catalogs. It's cost-effective and visually sleek, so you can consider using it for your next printed materials. Perfect binding involves a process where several pages of paper are bound together with the use of an adhesive, creating a clean, hard and skillfully printed material.
One or more sheets grouped in sets are printed and laid out such that once the sheet is folded, it creates a group of pages called signatures. These signatures are stacked at the edge, forming the spine, and are toughened to improve adhesion. Then, adhesive is added to the spine before wrapping a cover around it. Three sides are trimmed to form the finished publication.
Spiral Bound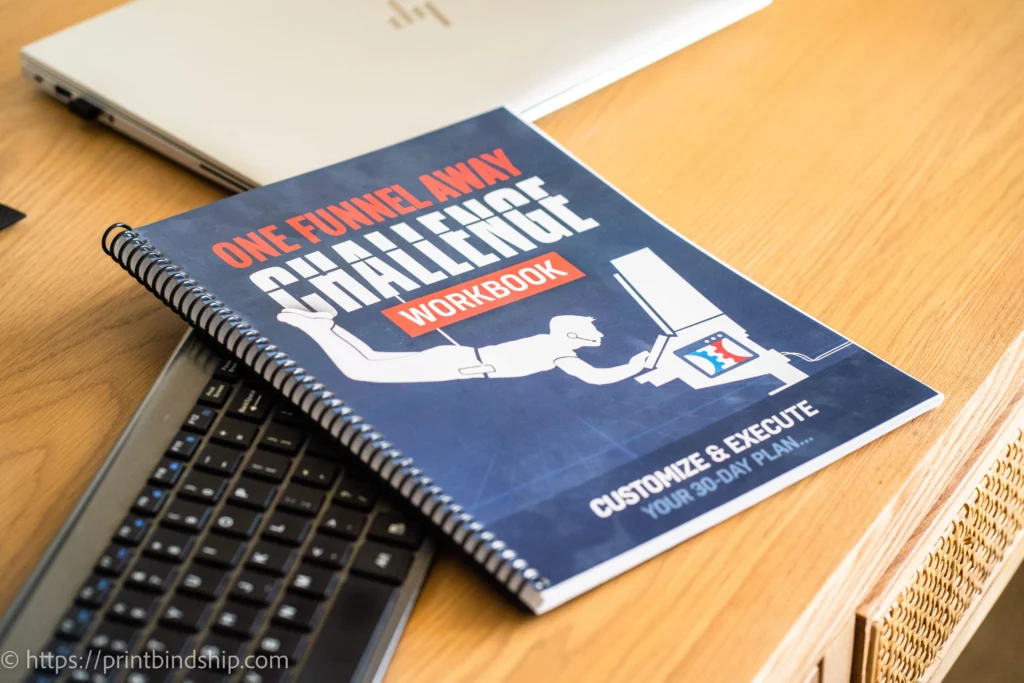 Considering its efficiency and cost, spiral-bound printing is perfect to use for short-term and non-retail books. The pages are printed using digital printing technology on high-quality paper, giving it a professional finish throughout. They are stacked with holes punched in them; a spiral or coil is put into the holes to hold the book together.
Books with spiral bound can be laid flat and crisp over each other, making it an attractive, lifelong choice for business, home use and education. It is a perfect fit when printing materials such as recipe books, employee manuals, journals and directories.
Wire O-Binding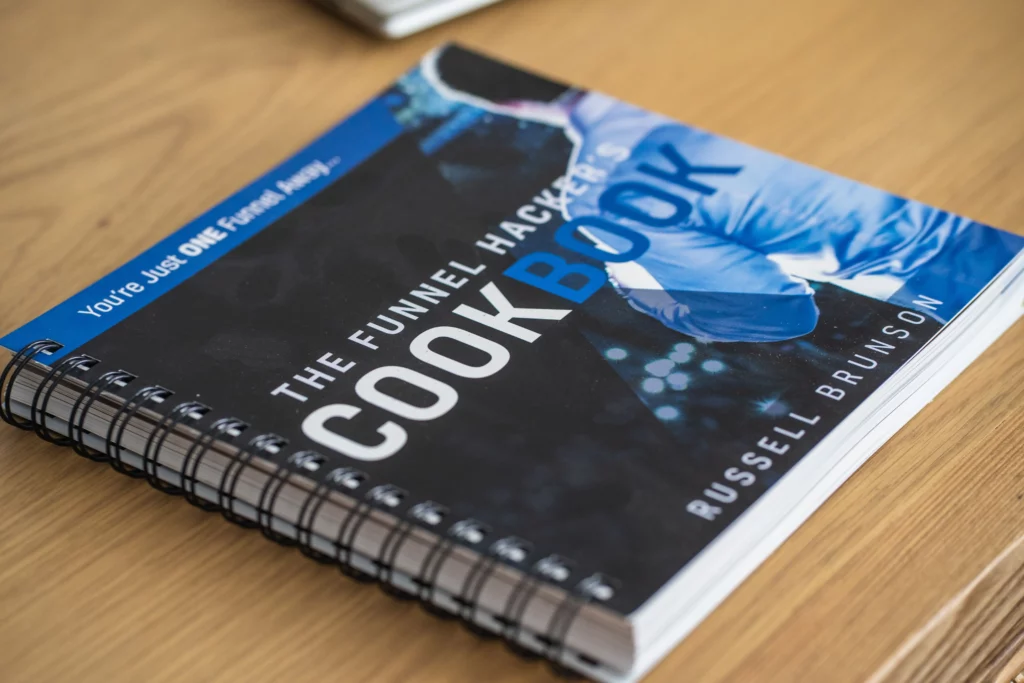 This binding is used in more formal, ordered and professional printing. Like spiral binding, the pages can turn 360 degrees (to show front and back) without causing damage to the spine. This type of binding is less sturdy. A malleable, professional-looking metal wire is used, making it fit for business reports and fine art photography calendars.
In this binding, single sheets of paper are printed on both sides, trimmed to size and collated according to the page number. Known as wire comb, twin-loop or double-loop binding, the wire has two small wire loops running along a comb-like c-shaped spine. These loops are put inside each already punched holes on the printed book's cover's edge and pages, allowing the pages to align perfectly. A wire tightens the spine, and the cover and pages are secured. Depending on the project design, the binding can be on the left or top of the pages.
Case Binding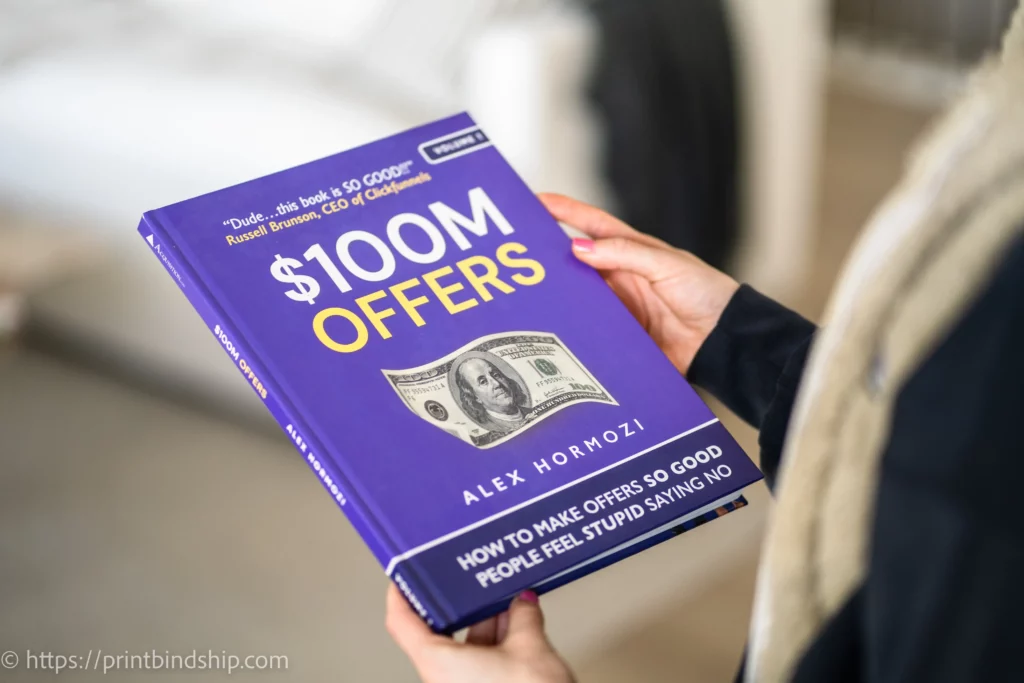 Popularly known as hardcover binding, this type of book printing is the highest-quality binding method you can choose. Books with case binding are impressively presented, highly durable and bulky. Typically the most expensive type of binding, the pages inside are sewn together into sections that are glued to the last papers, which are in turn glued to the cover's spine. The covers can be made from attractive paper, leather and a wide array of customizable options. Case-bound books lay flat on the table whenever they are open.
Although time-consuming and costly, this method is ideal for books with long shelf life or consistent use.
Which Bookbinding Option Should You Choose?
Choosing a bookbinding option is a delicate one and requires taking a number of factors into consideration because binding plays a vital role in a printed booklet's appearance and performance. The following factors are taken into consideration:
Function of the printed material
Number of pages
Desired material quality
Printing budget
Print Bind Ship, as a bookbinding service, provides all available binding options to fulfill your bookbinding needs. If you're unsure which bookbinding method will work best for your needs, our experts are available to give you the advice you need to make the right choice.
How to Find the Best Bookbinding Service
With so many options available, it can be an overwhelming process to choose the right one for your needs. Here are a few steps to help you find the best bookbinding service.
1. Determine Your Bookbinding Needs
Some of the best bookbinding services offer a range of binding options, including perfect binding, saddle stitch binding and coil binding. It's important to choose a service that not only offers the type of binding you need but also has the expertise to ensure that your book is well-bound and looks professional.
2. Compare Prices and Services
To find the best bookbinding services, start by researching and shortlisting a few providers that have a proven track record of delivering high-quality services. Next, compare pricing and services offered to see how each company stacks up against the others. Some companies may offer value-added services like customized book covers or design services while others may specialize in niche binding techniques like Japanese binding.
Print Bind Ship specializes in all types of bookbinding and is one of the leading book printing and fulfillment companies in the U.S. and Canada.
3. Select the Best Bookbinding Service
An ideal bookbinding service should offer a variety of binding techniques, as well as a range of paper stocks and binding materials. They should also possess the skills and expertise required to determine the most appropriate binding method for your needs. A well-established bookbinding service is likely to have top-of-the-line tools and equipment to cater to orders of all sizes and should be able to accommodate custom orders and specific requirements.
At Print Bind Ship, we take the integrity of our equipment seriously. We only source the highest quality binding tools to get your order right every time.
Print Bind Ship: Holding It All Together
Bookbinding is a crucial step in determining the success and acceptance of printed material. Print Bind Ship can help walk you through each phase. We have 60 years of recorded success as a Printer.
Consult Print Bind Ship for your self-publishing, printing and binding needs. When you need a professionally bound booklet without breaking the bank, bring it to the experts at Print Bind Ship. Contact Print Bind Ship for a free consultation.
FAQ
What are the different types of bookbinding? 
There are various types of bookbinding, including perfect binding, saddle stitching, spiral binding, case binding and wire binding, among others.
Do bookbinding services provide custom binding options?
Yes, many bookbinding services offer customized binding options such as foil stamping, embossing/debossing and specialty paper options. Get in touch with Print Bind Ship to learn about customized solutions.
How much does bookbinding cost?
The cost of bookbinding varies depending on the type of binding selected, the number of books being bound and customization required. Prices typically range from a few dollars per book to several hundred dollars for larger, more complex projects. Contact Print Bind Ship for an estimated quote for your project.