Book binding, or book bindery to some, is the process that involves assembling printed or written pages into a single manuscript. The pages are enclosed inside a cover, which is typically thicker and more durable to provide added protection. Binding can be done with glue, stitching, heat pressing, and other methods to create the ideal finished product for any project. The costs and other considerations involved depend on the exact method of binding chosen, which we'll discuss below.
Despite the growing popularity of eBooks and digital printing, there is still much value to be had from printing physical books either in addition to or instead of a digital version. Some readers just prefer tangible books. In other cases, such as with employee manuals or technical manuals, a printed reference may be necessary. If you're publishing a workbook-style piece or something you want people to be able to notate, printing a hard copy might also be beneficial.
Regardless of your reasons, if you've chosen to produce a physical copy of a book, here's what you need to know about binding.
Types of Book Binding
There are several types of binding to choose from, and each has its pros and cons. Take the time to read more about each and contact us when you're ready to get started.
Case Binding
Case binding is also referred to as hardcover binding and is one of the best options for high-quality binding. Historically, all major books were casebound first and then offered in other editions later. Some were only produced in hardcover to prove their value or quality. The process entails stitching together sections of the pages and then gluing each section to the endpaper, which is then secured to the spine. This ensures a durable construction and that the books will lay flat when opened.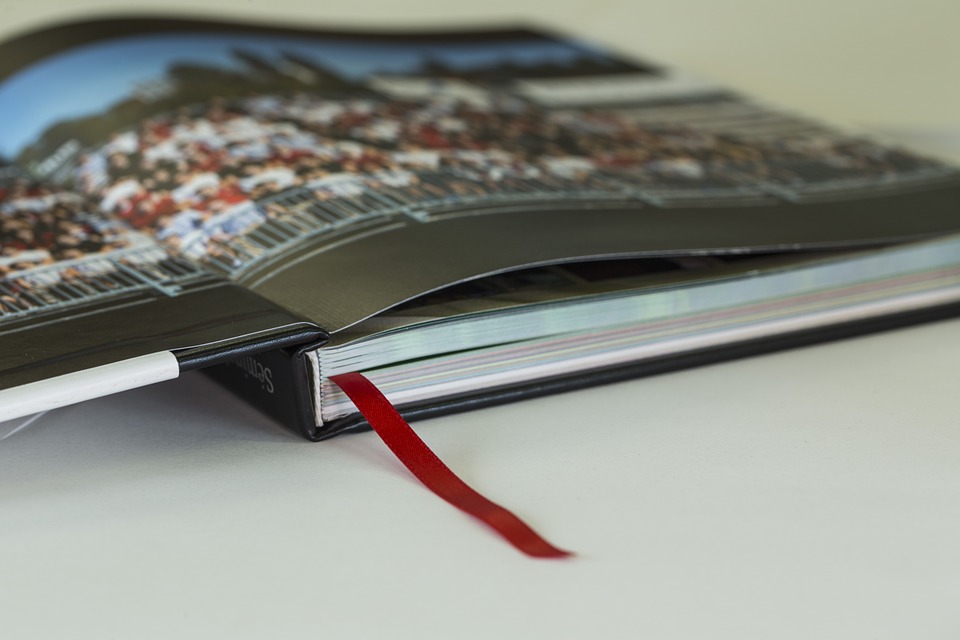 Case binding is ideal for collector's books, coffee table books, high-end publishing, and anyone who wants the most professional, high-quality binding option. They often require printing minimums, however, so hardcover books might not be ideal for small runs.
Pros
An impressive presentation that offers an air of sophistication and quality
Will lay flat without needing to be held open
More durable design can garner higher retail pricing
Cons
Case binding is the most expensive option
These books tend to be quite heavy, increasing shipping costs in some cases
The larger, bulky style may not be ideal for portability
Perfect Binding
This method of binding, also known as softcover or paperback binding, offers a more affordable option with a lower-cost cover while still producing a high-quality looking result. The cover is typically made from cardstock that is laminated or coated to add protection for the inner pages. The pages are glued together and then glued into the cover and spine.
Perfect binding is great for all kinds of fiction, non-fiction, and other publications that need a professional, paperback appearance. It offers the quality and feel of a professionally published book without the expense of hardcover printing.
Pros
More economical printing and shipping costs
Lighter weight and lower profile increase portability
Still offers a high-quality presentation
Cons
Binding doesn't allow books to lay flat
Cracking of the spine can compromise the integrity of the book
The paper cover is not as protective or durable
Saddle Stitch Binding
Saddle stitch binding is a bit of a misnomer because today's "saddle stitching" is actually done with staples. However, it offers an economical solution for books or printed materials that have short-term or limited use, as well as for those with only a few pages. The pages are printed and organized and then stacked in the proper order. They are stapled in the middle and then folded to create a finished book. This binding can be done with or without a dedicated book cover, although a simple cover can add that extra pop.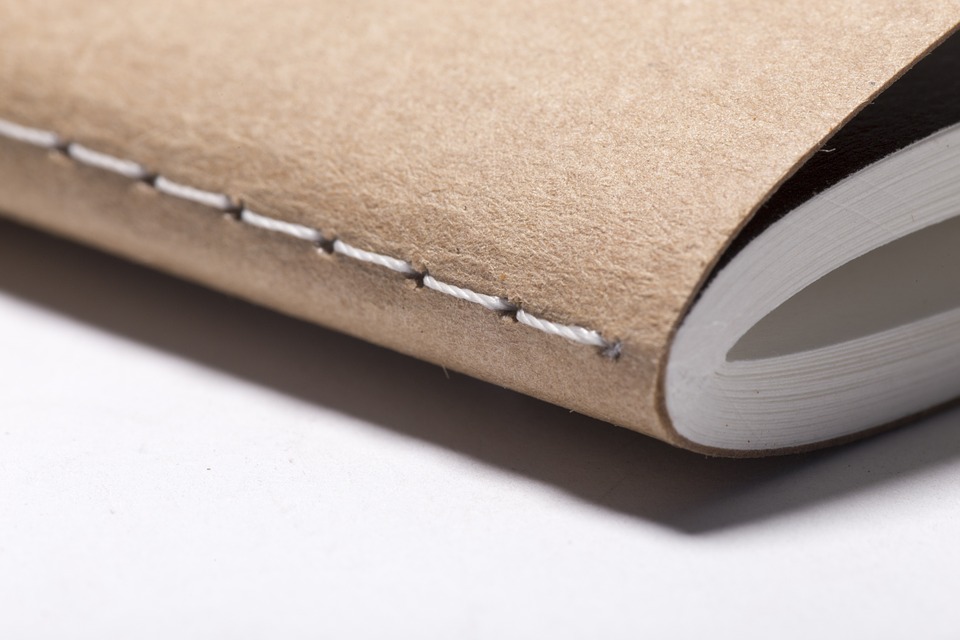 Saddle stitching is ideal for small children's books, workbooks, calendars, magazines and catalogs, comic books, tourist guides, and related materials.
Pros
A highly affordable option for short-term and small booklets
Quick turnaround time on the production
Cons
The paper material is much more susceptible to damage
Staples can come out or break over time or with overuse, so it's not ideal for long-term projects or materials
Spiral Binding
Spiral binding is a popular choice for coloring books, cookbooks, handbooks, manuals, and other short-run printing needs. These books are easy to produce and bind. Pages are printed and collated, and then they are punched with holes along the spine. A coil is fed through the holes to bind the pages together, which can be made of plastic, coated wire, or metal. Spiral bound book printing is produced quickly and with no minimum requirements, and they can be fitted with any cover material and style to create the perfect look for less.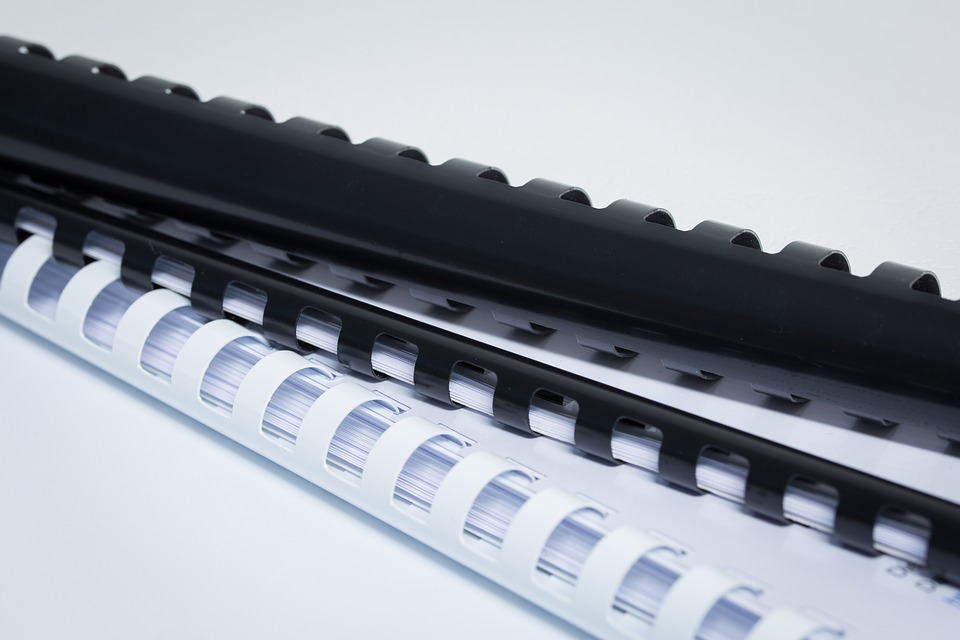 Spiral binding can be as basic or as high-quality as you want, and it still offers one of the most affordable options, even when you choose a professional partner like Print Bind Ship.
Pros
Cost-effective for short-run printing and smaller projects
Can print on demand and print to order with no minimums
Will easily lay flat when opened and can be folded back on itself
Cons
This format is generally not accepted in most retail distribution channels
Coils can sometimes create snags or issues with pages turning/tearing
Printing and Binding Services
Printing and binding is a two-in-one job. This entire process is something that we've been doing for more than 60 years, and we know what it takes to create the perfect book, no matter which binding method you choose. We will walk you through the process and help you understand your options to ensure that you get the perfect end product.
The printing method that is used will depend on what type of binding you choose– some require specific printing methods to render properly in a finished book. We can even help you discuss things like cost and quantity so that you can determine what's best, both financially and in terms of the end product. When you know your options and partner with an industry leader like us, you'll get a better result all-around, no matter what you're printing and publishing.
What's Next: Print and Bind With Print Bind Ship
Give us a call today to discuss your printing and binding options, as well as other ways that Print Bind Ship can assist you. We offer all of the best printing and binding services, along with custom design and packaging, and even shipping solutions, to ensure that your printed materials are produced, packaged, and distributed efficiently and professionally every single time.
Whether you know what you need or you're looking for a little more insight, we can help you choose the perfect binding option every time. Contact us now to get started, and check out our other services below to see what else we can do for you. When you partner with Print Bind Ship, your book will always be in good hands.
Additional Services Provided by Print Bind Ship
Custom Packaging
Design Services
Domestic and International Shipping
Fulfillment Services