If you're in the early stages of your health and fitness company, or you are finally looking to take the next step and scale your business, fitness fulfillment is the winning idea to get you there.
It's an effective marketing strategy that will help your growing brand score more customers, loyalty, and brand recognition.
Table of Contents
What Is Order Fulfillment
Order fulfillment is the back end of the customer facing eCommerce world – an industry that has been growing steadily and continues to do so in today's digital age. If your customers are buying products through your website, the next (and the most important) step in the process is getting that product to them. It's the whole point of your business, right? Well, this happens through order fulfillment.
Maybe you're doing this yourself, in-house – storing inventory, packaging, and shipping. But as your business grows, fulfilling orders for your business gets more complicated. More orders equal more work and more room for things to go wrong.
Third party order fulfillment exists to solve this issue, overseeing each crucial step that ensures your products get into the hands of your customers
How Fulfillment Works for Fitness Marketing
Fitness brands use order fulfillment for things like supplements, protein powder, cookbooks, exercise DVDs, training workbooks, and the list goes on. Take Beachbody: their P90X Base Kit includes a stack of all-encompassing DVDs and a printed nutrition guide. And that's just the bare minimum! Their higher-tiered kits include things like nutrition supplements, protein shake powders, and branded gear. Not to mention you can order all of these things individually as well.
A big part of what makes brands like this successful is their ability to deliver their products efficiently so that customers trust them and keep coming back. This kind of order fulfillment requires a lot of moving pieces, and growing fitness brands need to get it right.
Health and wellness fulfillment services are not only important for efficient product delivery, but they are also ideal for upselling customers and cross selling a variety of health and fitness related products.
Multimedia Fulfillment
Multimedia is an effective tool used by many health and wellness brands to reach their customers. DVD & Multimedia Fulfillment is a fantastic way to do this. In the age of streaming, its relevance is sometimes overlooked; however, sending physical multimedia to customers has benefits that simply clicking "play" on a YouTube video doesn't. Anything on a streaming service or that exists online is downloadable and can easily be pirated, diluting the credibility of your brand.
Additionally, physical multimedia produces an extra point of contact with your customers, and that can have a big reward. Receiving physical products in the mail builds an unmatched sense of consumer excitement along with real product value, and on top of that, you can actually use multimedia to upsell your customers.
Include a "locked" thumb drive or DVD to protect your intellectual property while giving customers a tangible representation of your brand. Include a workbook along with your multimedia to enhance the fitness experience and garner customer retention.
Book Fulfillment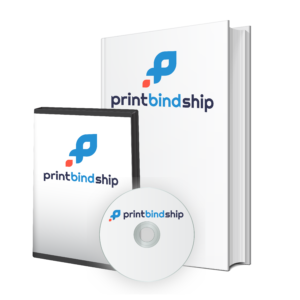 Carving out a brand isn't always easy, and if you're a trainer or coach looking for ways to really establish your fitness brand, writing a book could be the perfect solution. It brings credibility and exposure to your brand and provides a new way to reach customers.
A book puts your brand not only into the home of your customer, but into their minds. It establishes a relationship with the reader and can catapult you into a new level of their receptivity. These are the kinds of marketing solutions that create household names like Paula Dean or Emeril Lagasse.
To take this next step for your own brand and successfully distribute your book to customers, Book Fulfillment is the most direct solution.
Apparel Fulfillment
Fitness apparel is one of the most popular products in the fitness industry. If your fitness brand produces branded work-out gear or sells other general fitness apparel, you know the demand for these products is high.
Apparel fulfillment is one of the best ways to build brand loyalty. People love swag, and outsourcing this type of fulfillment is the easiest way for you to get your swag into their hands. But, with fulfillment all the storing, sorting, packaging, and shipping is done for you. Not only is the process simple to get branded fitness apparel into customer hands, but this apparel become free advertising as your customers sport their latest Printed T-Shirt around town.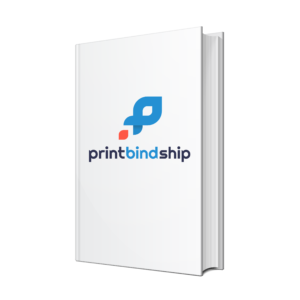 Cookbooks
Good news: cookbooks aren't going away anytime soon. The undying popularity of cookbooks bodes well for those looking to elevate their health and wellness brand with physical cookbooks. On a human psychology level, many people today still prefer using physical books to digital. While you're in the kitchen, using a tangible cookbook makes you feel better equipped, well prepared, and more focused than having to continually unlock your smartphone and field pesky notifications left and right.
A great option for health and fitness coaches when sending a cookbook is using a fast and affordable spiral bound book because of its durability in addition to its reasonable price point. You could even send multimedia along with the book as a way to bring your customer further into the heart of your brand.
Supplement and Nutrition Fulfillment
Nutrition supplements provide a high profit margin, and they can expand your fitness brand by offering something new and exciting to customers. Supplement fulfillment can work extremely well in the form of Subscription Box Fulfillment With Customized Packaging which is growing in popularity due to the affordable monthly payments associated.
Subscriptions for your nutrition supplement products make your customer's lives easier by automating how they receive their favorite products. This business model can also generate more customer interest for those wanting to try new products every so often. This type of fulfillment is a great way to repeatedly get your supplements out there and keep your customers happy.
Challenges of shipping supplements and powder
Warehousing and shipping supplements and powder can be challenging. It requires you to jump through logistical loops that you may not have time to navigate. The packaging has to be just right in order to effectively ship health supplements, and the number of things that can go wrong is unfortunately high. Packaging, storing, and handling these products must be done with care, and it's not always an easy thing to accomplish on your own.
FDA Compliance
First of all, you want any product you offer to customers to be on the up-and-up. It's important to follow the Dietary Supplements Guidance Documents & Regulatory Information which can be found on the FDA website. Before diving full force into supplement fulfillment, make sure all the compliance boxes are checked.
Shelf Life
Typically, supplements and powders have shelf lives that last months, but nonetheless, expiration of products is something you will need to stay on top of with your inventory. This is why warehousing and inventory management is such a crucial part of supplement and nutrition fulfillment. When combining multiple products during Kitting and Assembly, it's vital to be on top of tracking shelf life.
Packaging Needs
Packaging for nutrition supplements must be carefully considered in regard to safe traveling. Things like spillage, damaged product, and contamination are factors to consider. In addition to the function of the packaging, it's also important to consider the visual appeal of the packaging. Supplement and fitness industries are competitive these days, and to make your brand stand out among the rest, you need an attractive and unique design. It's crucial to create custom boxes and packaging to meet your business needs and enhance the quality of your branding.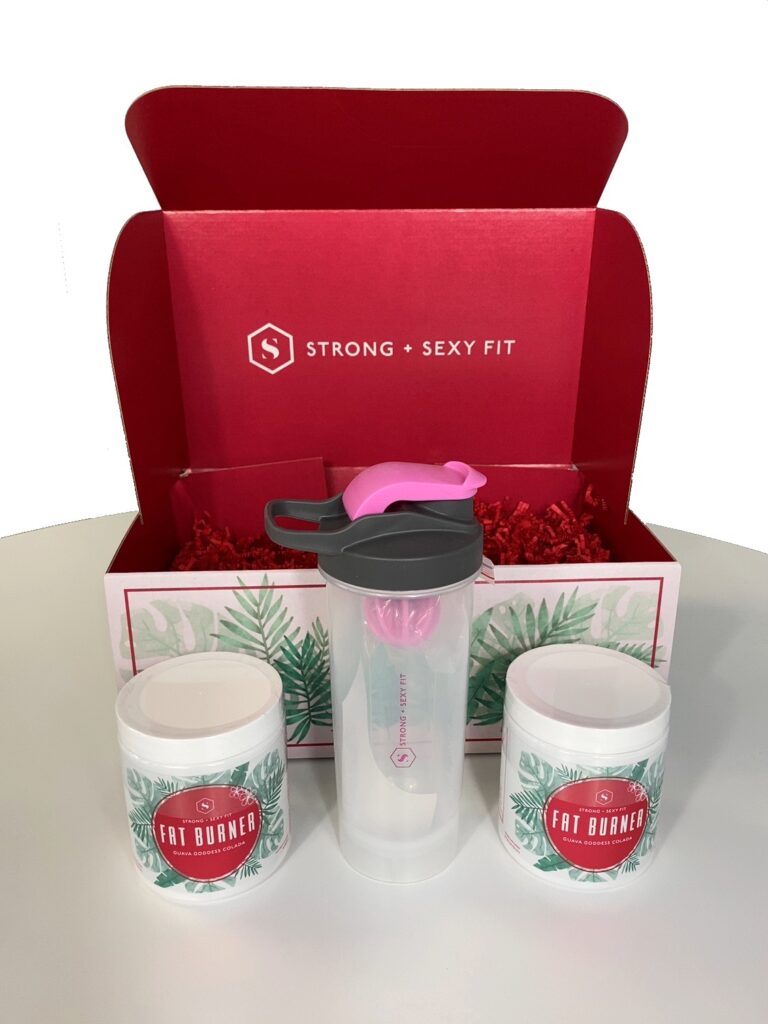 Fulfillment Services for Fitness
Fulfillment Services include the completion of every aspect of the order fulfillment process from storing and tracking inventory to managing the full lifecycle of product orders. A 3PL (third party logistics) partner is a company that does it all for you. They are in charge of all of your fulfillment services rather than you doing everything in-house which can be costly, complicated, and time consuming.It's important to choose the right provider for these services. When a 3PL is experienced in fitness fulfillment services, they will be able to accurately track customer data which is vital for marketing analytics and business planning purposes.
How Fulfillment Services Save Fitness Brands Money
Outsourcing fulfillment is cost effective for fitness brands for many reasons. It saves time and money on warehousing, picking, packing, shipping, and everything in-between. The Cost Savings of Fulfillment show up in areas of labor, rental space, transportation, and more. With time and dollars saved, you are able to focus your attention and spend dollars on other areas that will continue to grow your health or fitness brand.
Manufacturing and Warehousing
Nowadays, it's actually rather rare for fitness brands to manufacture their own products. More often than not, it is outsourced to a manufacturing specialist rather than staying in-house due to the sheer volume of product demand. Additionally, warehousing for fitness brands can be tricky when it comes to things like supplements and powders that have expiration dates and require extra care when storing.
An established 3PL like Print Bind Ship has the capacity to manage all of your warehousing. PBS is The MidWest's Best Fulfillment Center for a reason. When it comes to expensive inventory management, they offer a cost-effective solution that you'll have a hard time beating. With experience working with brands from many different industries, Print Bind Ship is able to scale the fulfillment services you need at a price point you will be ecstatic about.
Inventory Management
Inventory management requires a regimented system. It's not enough to carry around a clipboard and pencil anymore when your fitness brand has a multitude of products being ordered and shipped every which way. Keeping detailed account of and even calculating ending inventory are tasks that Print Bind Ship has mastered for their clients. This kind of organization is what any fitness brand will need if they want to expand and grow to new levels of industry.
Order Management
The sticky, slippery, seemingly ever moving target of successful order management doesn't have to be yours to control anymore. Not only does having a 3PL handle all of your incoming orders save you the manpower and headache, but it saves you money as well. Database Management takes time and the right software to be successful, and outsourcing this task to a provider with an integrated order management platform will alleviate work for your business; and in turn, you save money.
What to Look For in a Health and Fitness Fulfillment Service
When you're looking for a company that can provide you with top-notch fitness fulfillment services that you can rely on. You'll want the key things covered:
Inventory Management & Warehousing
Order Receiving & Managing
Manufacturing Capacity
Multimedia Fulfillment
Custom Packaging
Shipping & Handling
Customer Data Management
2-Day Shipping & International Shipping
Shipping efficiency is competitive today and often times, it's a deal breaker for customers looking to get their products in-hand as quickly as possible. Fitness junkies want the latest and greatest as quickly as possible, so you'll want to make sure your company can offer UPS Next Day Air Saver.
Depending on your product and marketing initiatives, you may also need to consider shipping globally. There are obviously more complications with international shipping, so you'll want to make sure you have the right solutions for global fulfillment.
Climate Controlled Storage and Shipments
Your health and fitness products and marketing collateral are what drive your business. Every dollar counts when it comes to this precious cargo; so, it's important that your warehousing and shipping environments are climate controlled. There is nothing more frustrating than losing quality product due to a shipping or storage mishap! To ensure your products retain their quality and value throughout the entire order fulfillment process, you'll want an experienced logistics partner who properly takes care of your materials and products.
A Great Unboxing Experience
Unboxing a package you received in the mail can either be lackluster or an exciting and inviting experience. So much so that nowadays, people make a living off of Youtube channels that exist solely to show the unboxing of products! Custom packaging is a sure-fire way to make your business stand out among the rest. Create an experience for your customers that they won't soon forget and better yet, won't stop talking about.
Subscription Box Order Management
There are several benefits to subscription boxes. As a business tool, they provide a steady stream of monthly revenue that is guaranteed. It also makes it easier to see where your business is going and to predict the needs and wants of your customers more easily. Another great benefit is access to upfront profits since a lot of subscriptions promote a discount for paying upfront. Thus, if you allow people to pay for a year's subscription in advance, you'll help them save money and give yourself access to the capital immediately.
Working With Print Bind Ship For Your Health and Nutrition Fulfillment Needs
With all of these fulfillment tactics, complications, and services we've covered, your head may be spinning a little. But don't worry yourself through the roof – you do not, and should not, do this all alone. Entrusting Print Bind Ship with your fitness fulfillment provides the peace of mind you need to stay focused on running your company; while your customers benefit from streamlined order fulfillment. Print Bind Ship offers each kind of fulfillment service you've read about. Contact Print Bind Ship for a free consultation and then, you and your fitness brand are off to the races!