Pop up banner printing or retractable banner printing is an advertising method in which a wide format print is displayed on a stand that can pop up quickly for events such as expos or conventions. Read on to learn more about the advantages of pop up banner printing and how this type of printing is accomplished.
How Does Pop-Up Banner Printing Work?
Pop up banner printing works by rolling the banner into a base or housing with a spring enclosed that keeps tension on the banner so it can easily be pulled out or popped up and hooked to the top of a stand for quick display.
What Can Pop Up Banners Be Used For?
Pop-up banners are often used during these types of events or for the following purposes:
Trade shows
Conventions
Expositions
Sales
Marketing
Political campaigns
Materials Used for Pop Up Banners
Several types of materials can be used to create pop up banners including vinyls, papers, and polyesters.
Vinyl
Vinyl is the most widely used and recommended material for pop up banners because they can be used both indoors and outdoors and is the most cost effective.
Bond Paper Gloss Laminate
Gloss laminate produces a shiny and glass-like finish. It enhances the vibrancy of the ink, which works best for signage that you want to visually pop or signage that is handled frequently.
Bond Paper Matte Laminate
Matte laminate produces a sophisticated, elegant finish, and it leaves a more natural or soft look compared to gloss laminate. This application works best for pop-ups in direct lighting.
Polyester Satin
Polyester satin is a woven fabric that is semi-translucent with a satin finish. This material is best for indoor trade shows and expos due to its thin, lightweight design.
Dye Sub Fabric
Dye sub fabric is a two step process in which the ink is digitally imprinted with heat activated dyes leaving the image on the fabric when the substrate is heat cured. This application leaves vibrant colors and a different look and feel for indoor or outdoor events.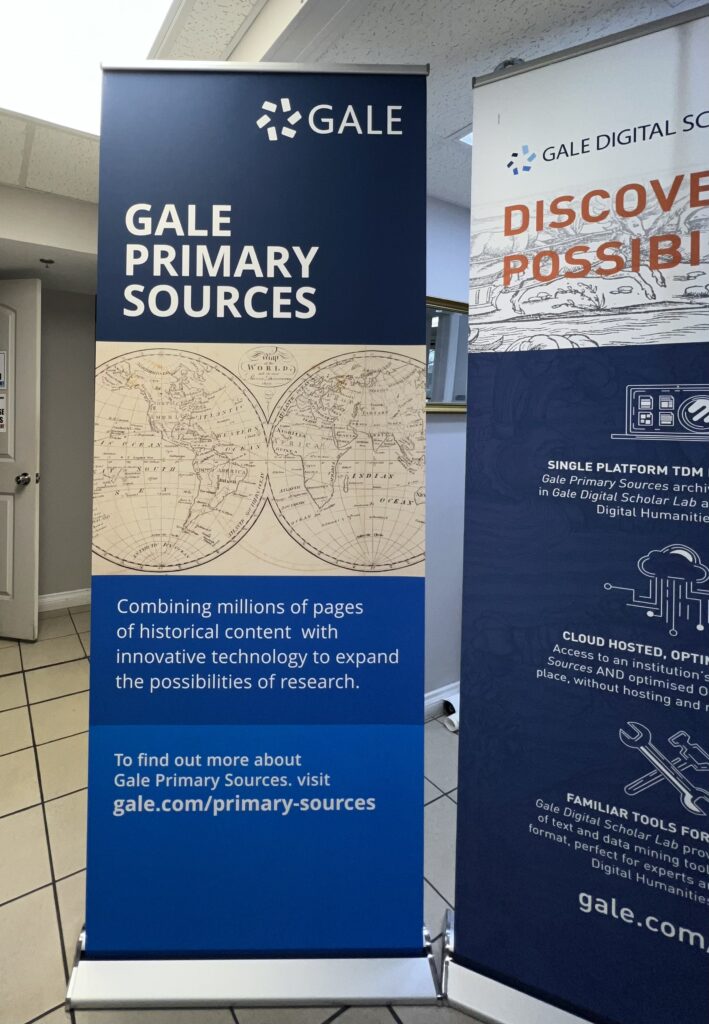 Advantages of Pop-Up Banners  
Here are a few of the advantages of pop-up banners:
Lightweight
Mobile
Require minimal space
Durable
Customizable
Pop-Up Banners vs Retractable Banners
Pop up banners and retractable banners can both be good options for advertising. Pop-up banners can be more costly and a bit more difficult to set up, although they come in many more sizes and materials than retractable banners. That said, retractable banners are a great lower cost option and they are easy to set up, although they can lack durability and there aren't many options when it comes to customization.
Pop-Up Banner Printing is Easy and Cost-Effective
Pop-up banners come in various sizes and can be printed on several substrates depending on the look and feel you wish to achieve. Call Print Bind Ship today to learn more about pop-up banners for your business, as well as other products and services.
FAQ
How Do I Design My Own Banner?
When designing your own banner, use vibrant colors, place your logo at the top, use high quality images, choose the right size for your business, and make good use of text and spacing. hones
What Material Are Most Banners Made Of?
Most banners are made of vinyl due to its lower cost and durability. 
What Ink Is Used on Banners?
A digital heat curing latex ink is used on banners due to its durability and versatility.