All of your hard work is finally coming to an end! You've finished writing your manuscript and you are now ready to publish your book! However, you are not sure what publishing route you can or should take.
If you are leaning towards self publishing your book, we don't blame you. The self publishing option is growing in popularity, and for good reason. But what exactly is printing on demand, and why is it a common option for authors?
Low start up costs – if you're new to the industry or have limited data on demand you can get your book on your eCommerce site within days of submitting your book to us. No need to do a large run or have physical inventory.
Sell on your own site – We can integrate with all the major eCommerce platforms and POD your book right from your site.
Higher margins – Selling on Amazon or Ingram Spark can take up to 90% of your sale price, which is why many self published authors are marketing and selling on their own sites and through social media.
Keep your customer data – When you sell through a 3rd party, you lose customer data which is incredibly valuable for retargeting your audience and growing your business.
Variations – Need to print your book in another language? Have an updated version? Easily submit your new version and begin printing on your updated manuscript on your next order.
Digital printing sits at the nucleus of the print on demand schedule, making this entire process possible.
How Print on Demand Services Work
If you're curious about how on-demand printing works, you'll be pleased to know there are only a few simple moving pieces.
Submit Your Book
First and foremost, as a writer, you must submit your book to a print-on-demand company. The on-demand printing company will keep a copy of your book in their database.
From there, it will be available to you anytime you place an order to have your book printed. In fact, a customer can buy your book from your website, and that order can be automatically sent to the on-demand printing company.
Orders
There are various ways a customer can place an order for your book. A social media account, or a website, tends to be the most common. However, you can still self-promote your book and manually send orders to your on-demand printing company on behalf of your customer.
Distribution
One of the best features of an on-demand printing company is the fact that they also take care of order fulfillment. They will print, pack, and ship your book to your customer. As the author, you never need to worry about distribution center logistics.
Marketing
Now it's time to showcase your work. There are many marketing channels you can use to get the words out there through social media, google ads and more.
Additonal Advantages of Print on Demand Book Services
Not only are the steps involved with on-demand printing easy to follow, but printing on demand also has numerous benefits!
Choose a Variety of Formatting Styles
On-demand printing is not limited to a specific type of book. You can print novels, children's books, textbooks, paperback, spiral bound and even custom sizes. This opens up a world of possibilities for an author.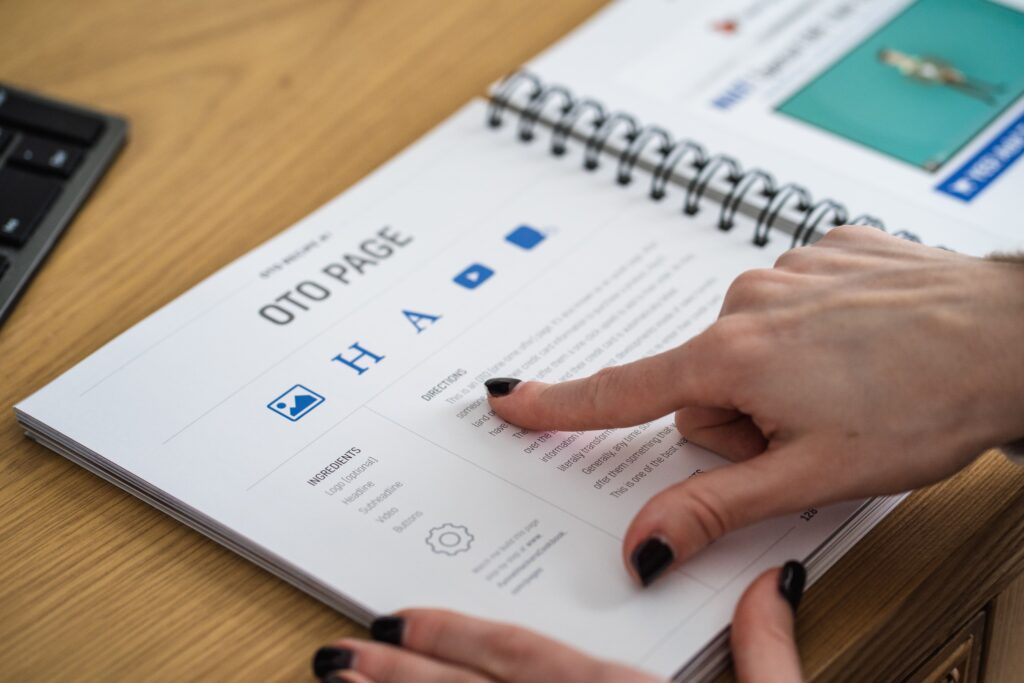 Never Run Out of Stock
You'll never need to worry about managing inventory levels, or allocating a lot of money to ensure your inventory is always at a healthy level. You will never run out of stock when you go with on demanding to print as you only print books when you have a customer's order!
Update Your Book Anytime
Another amazing benefit is the fact that you can update your book at any time. As long as the on-demand printing company has an updated version of your book, making the change to the updated book can happen almost instantly.
Spend Your Money Wisely
The best part of printing on demand is the fact that you do not need to invest your money into any part of the inventory or fulfillment process. You can get started with limited start up costs helping you to put capital toward marketing.
Print Promotional Items
If you have correlating items that go with your book or ad ons, we can handle those too. Items like t-shirts, mugs, pens and more. We can even create a custom box to house all of your items that will further accentuate your brand.
Printing Your Book with Print Bind Ship
With digital printing technology available today, you can leverage an on-demand printing company to take care of all the printing fulfillment and fulfillment needs.
If you're ready to get started, schedule a consultation with us today!
FAQ
Can Print-on-Demand Be Profitable?
Printing on demand can be profitable, and you can keep extra money in your pocket as you aren't spending money on distribution!
Why Are Some Books Print on Demand?
Printing on demand has many benefits, but some authors prefer publishing their books via a publishing house that helps market their books. That is why some books hit the market via printing on demand, whereas others are released via a publishing company.
Is Print-on-Demand Good for Books?
Printing on demand allows more authors to self-publish books, which is ultimately a good thing!