If you are trying to establish a professional or personal brand, custom notebook printing and book binding up your game. This marketing tool for e-commerce companies and designers helps you build a unifying brand image.
Notebooks fill a basic consumer need for tracking progress, taking notes or a doodling a quick sketch — and they make a compelling branded swag bag gift. Instantly recognizable as a promotional mainstay, workshop keepsake or fan collectible, notebooks are a great way to make your digital brand tangible and give people something useful. Creating something like a custom journal or self-help notebook can tie into your overall product pipeline.
Take a look at this complete guide and contact Print Bind Ship – a leading 3PL and book printing service provider – for custom notebook printing and binding!
What Is a Custom Notebook?
A custom notebook specifically designed by you can include a custom cover, custom interior pages, your logo or a unique print or pattern. It can be used for journaling, artistic endeavors, note-taking at work or school, tracking progress in a workout or giving as a gift to make a unique impression. Paperback books can also be used for this purpose.
Book binding options such as case binding, paperback books, saddle stitching, and wire binding can also add a unique touch to your print project.
Custom notebooks come in all styles and sizes. They can be used for personal or professional purposes and work well for people of any age who prefer pen and paper over digital. Keep reading to learn all about how to create your custom notebook and the benefits you can gain from producing them.
How Does Custom Notebook Printing and Binding Work?
Once you've decided to create your own custom notebook, whether you want one or 100 of them, you'll need to make a few decisions along the way.
Step 1: Select Your Custom Notebook Size
First, you'll want to choose the notebook size that works best for your needs. You can go with a standard 8.5"x11" notebook or choose something smaller like a 5.5"x8.5" size or any size you choose. Custom means just that – if you can dream it, we can make it. Other standard sizes include 3.5"x8.5" and 4.25"x 5.5". You'll be able to choose your page count and type of paper, including paperback books.
Step 2: Pattern for the Inner Pages
Next, you'll want to consider the pattern. If you are creating a standard writing notebook, lined paper will usually be your preference. However, what type of lines do you want? Are you thinking of standard ruled lines, college ruled lines or specialty lines that don't look like regular notebook paper? You might want a graph pattern for drafting or mathematics or another use.
Standard lines are the most common, but that isn't the only choice that you have. If you want to create a notebook that is half of one style and half of another (such as lined and graphed pages in the same book), we can discuss how to make that happen.
Step 3: Choose a Binding Method
Most of our custom notebooks are spiral bound — this is the most affordable option. You can choose from white or black rings, as well as whether the spiral will be on the top or the side of the notebook. Spiral binding and spiral notebooks are popular options. However, you can opt for saddle stitch binding, PUR binding, hardcover case binding, and singer-sewn binding. Just like with printing, we've got plenty of book binding options to suit your needs.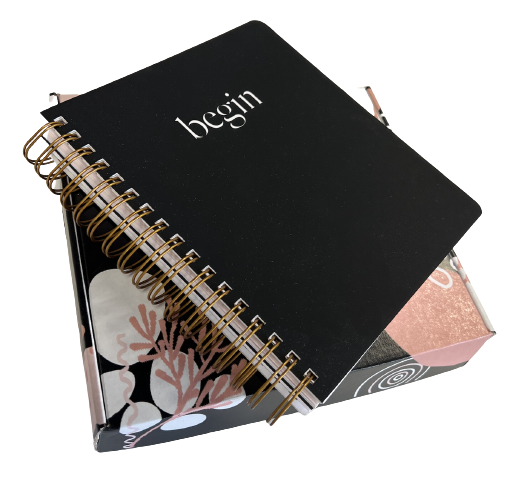 Step 4: Create Your Design
We have a wide array of book cover options and templates to help you create your design. You can upload your own custom artwork, logo, catchphrase, character or un-copyrighted image.
You will be able to choose the cover materials, too — although you'll want to choose something thicker and more durable to protect the inner pages. Don't be afraid to get creative with customization options. Whether you know what you want or you're just starting your search for custom notebooks, Print Bind Ship can help you get everything that you need.
Step 5: Select the Quantity
Are you just looking for one or two notebooks? Whether you want to print a comic book and drive demand for a limited edition release or to make 50 paperback books to give to your personal training clients, we can do that. Once you've finalized your design, you'll be able to print as few or as many custom notebooks as you want, and we can save your design so that you can print more in the future with ease. Our book binding options include case binding, saddle stitching, and comb binding.
4 Reasons Your Business Needs A Custom Notebook
You can identify plenty of reasons to use a custom notebook or notepad or to have one made. They're flexible, fun and handy.
1. eCommerce Opportunity
Many brands will create and print custom notebooks for distribution. Customers are drawn to unique notebook book binding designs that they can use for a variety of purposes. Plus, many brands find that introducing custom notebooks allows them to solidify a stronger relationship with their audience and access a new revenue stream.
With Print Bind Ship, it's never been easier to develop, sell, and ship custom notebooks to customers. As a dedicated 3PL, Print Bind Ship handles all stages of the eCommerce process. Simply come up with a custom notebook design specific to your brand and Print Bind Ship will handle the printing. From there, we'll manage warehousing, fulfillment, shipping, and even your eCommerce analytics and returns. This way, you can sit back and watch as your business expands into this exciting new market.
2. Personalization
Custom notebooks offer a high level of personalization that can be tailored to the unique preferences of the individual buyer. This is particularly appealing in today's market where consumers are seeking products that are unique and reflective of their personality. By offering customization options such as cover designs, paper quality and layout, you'll be able to appeal to this demand and stand out from your competitors.
3. Increased Revenue
Another key advantage of selling custom notebooks is the ability to create a premium product that commands a higher price point. By using high-quality materials and finishes, as well as incorporating added features such as custom inserts or bookmarks, you can differentiate your product from standard, mass-produced notebooks. This creates a competitive advantage and allows you to position your product as a premium item in the market.
4. Build Your Brand
Custom notebooks offer a fantastic way to show off your brand. Whether you are a business or an individual, custom notebooks can be branded with your logo or artwork, making them instantly recognizable. This is great not only for building brand awareness but also for fostering a sense of pride in your team members or customers. Custom notebooks create an excellent conversation starter, and can leave a lasting impression on your audience.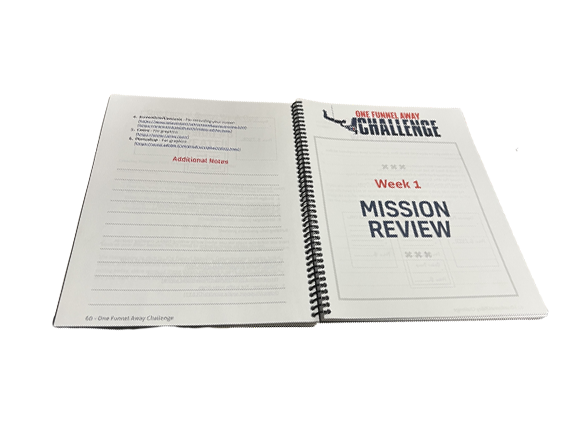 What's Next: Notebook Printing With Print Bind Ship
If you're ready to create your custom notebook, Print Bind Ship is here to help. We specialize in custom notebook printing and book binding as well as business cards, greeting cards and custom merchandise. We use the highest quality printers to ensure top-notch color printing on almost any material you can think of.
Print Bind Ship is the expert printing service you need — whether you have one, 10, or 200 custom notebooks in mind. Plus, as a third-party logistics (3PL) provider, we have the capability to manage the logistics behind shipping and delivering your notebooks if you're looking to sell to customers.
Contact us to learn more about our customized solutions. Our customer service team always offers a personalized approach – we'd be happy to consult you on book printing services as well as the binding process. Contact us!
FAQs
How do I customize my notebook?
Here at Print Bind Ship, we can take your inspiration and make it into a reality. If you are creating a custom notebook that displays your art, and includes a guide or a specific layout – we can help! To get started, you'll need to know your binding style, cover art, page weight and count. Are there
Are there minimums when creating custom notebooks?
If you are looking to create a notebook with a wire-O or spiral notebook, there are minimums you must meet. To find out more, schedule a call with us today!
Can I sell my custom notebook?
Yes! Many Print Bind Ship clients create custom notebooks to sell on multiple eCommerce platforms as well as in stores.