Although there are plenty of pre-made products on the market, when it comes to establishing a professional or personal brand, there generally is a need for custom notebook printing and binding. This can be a great marketing tool for eCommerce companies and designers alike, as well as a way to build a unifying brand image. It can even help you create something like a custom journal or self-help notebook that can tie into your overall product pipeline.
Notebooks are for tracking progress, taking notes, a quick sketch, or even just as a branded swag bag gift; notebooks aren't going away anytime soon. Instantly recognizable as a promotional mainstay, workshop keepsake, or fan collectible, notebooks are a great way to make your digital brand tangible and give people something useful. Regardless of your intentions, the solutions available at Print Bind Ship will ensure that you get the perfect custom notebook. 
What Is A Custom Notebook?
A custom notebook is specifically designed by you that can include a custom cover, custom interior pages, a unique print or pattern, and more. It can be used for journaling, artistic endeavors, note-taking at work or school, tracking progress in a workout, or even just to give as a gift to make a unique impression. 
Custom notebooks come in all styles and sizes. They can be used for personal or professional purposes, and are even great for people at any age for those of us who prefer the pen and paper over digital. Keep reading to learn all about how to create your custom notebook and what the benefits are of having them.
How Can I Make My Own Notebook?
Once you've decided to make your own custom notebook, whether you want one or 100 of them, you just have to make a few decisions along the way.
Select Your Custom Notebook Size
First, you'll want to choose the size of the notebook that you're considering. You can go with a standard 8.5"x11" notebook, or choose something smaller like a 5.5"x8.5" book, or any size you choose. Custom means just that– if you can dream it, we can make it. Other standard sizes include 3.5"x8.5" and 4.25"x 5.5". You'll also be able to choose your page count and type of paper.
Pattern For The Inner Pages
Next, you'll want to consider the pattern. If you are creating a standard writing notebook, lined paper will usually be your preference. However, what type of lines do you want? Do Standard ruled lines, college ruled lines or even specialty lines that don't look like regular notebook paper? You might even want a graph pattern for drafting or mathematics or some other use.
Standard lines are the most common, but that isn't the only choice that you have. Even if you want to create a notebook that is half of one style and half of another (such as lined and graphed pages in the same book), we can discuss how to make that happen.
Choose A Binding Method
Most of our custom notebooks are spiral bound– this is the most affordable option. You can choose from white or black rings, as well as whether the spiral will be on the top or the side of the notebook. Just like with printing, we've got plenty of binding options to suit your needs. The wire binding is durable and will ensure long-term use.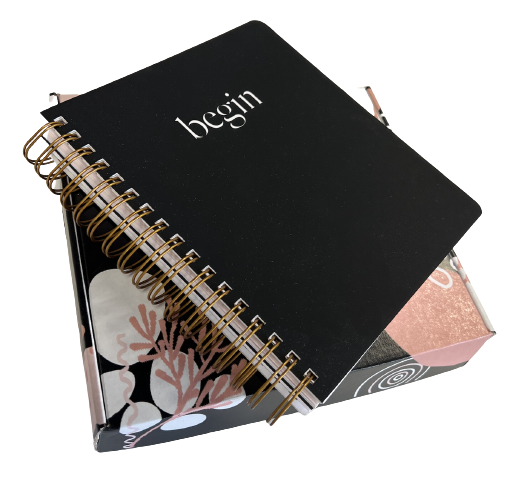 Create Your Design
We have a wide array of templates to help you create your design. You can also upload your own custom artwork, logo, catchphrase, character, or even upload an image that you want to use (provided that you have permission to use the work). Perhaps you want a combination of a custom design and a template– we can do that, too.
You will be able to choose the cover materials, too– you are going to want to choose something thicker and more durable to protect the inner pages. Whether you know what you want or you're just starting your search for custom notebooks, we can help you get everything that you need.
Select A Quantity To Be Made
Are you just looking for one or two notebooks? Whether you want to print 500 and drive demand for a limited edition release or to make 50 give to your personal training clients, we can do that. Once you've finalized your design, you'll be able to print as few or as many custom notebooks as you want, and we can even save your design so that you can print more in the future with ease.
Reasons You Need A Custom Notebook
There are plenty of reasons to use a custom notebook, or to have one made. They're flexible, fun, and give you a handy tool to use.
Flexibility
When fans or clients carry a notebook with them, they always have a blank slate to jot down notes and they're carrying around your brand with them. Whether they write down things from your prompts, what they need from the store, make a note of something you want them to keep track of, or even just have pen and paper handy in case they need to share information with others. Despite the rise of technology, there's still plenty of space for paper for easy note-taking.
You can even give these notebooks to employees or students, as mentioned above, to make sure that they have the means to take notes and keep track of things. Plus, when you create custom ones, it's a lot more fun. You can even create different notebooks for different needs.
Organization
Rather than having 27 random pieces of paper and notes strewn about, a custom notebook keeps everything organized in one place. It will all be attached and won't get lost, but if you need to take a page out, you can. When it comes to staying organized, a notebook is definitely a good place to start.
Plus, as mentioned above, you can create custom notebooks for several different uses, allowing you to create alternate uses or covers for your brand. It's a unique way to keep yourself in your clients or fans minds, that will hopefully add value to their lives.
Memory
Your brain has a lot to keep track of. You don't need to remember every single task, to-do, and thing on your calendar. Sure, you can put a lot of it in your smartphone, but studies have shown that when you physically write things down, you will retain much more of the information. Plus, once it's on paper, you can worry less about forgetting and focus your brainpower elsewhere if needed.
Set And Keep Goals
Notebook printing for training, diet or even therapy clients can be a perfect way to ensure clients stay on track. Goal setting is easier when it's in writing. Using a custom notebook to set and record goals can help provide extra inspiration and set trackable daily, weekly, monthly, and yearly goals. Journals can be a perfect way to see how you are progressing and a great way to instill accountability and to see success tangibly.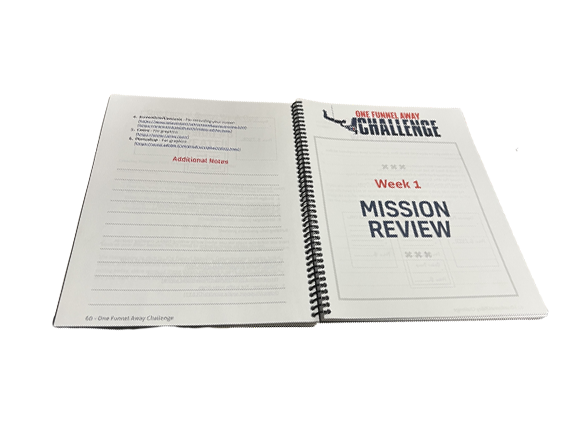 What's Next: Notebook Printing With Print Bind Ship
If you're ready to create your custom notebook, Print Bind Ship is here to help. Contact us today to discuss all of the different options that we have for custom notebook printing and binding, whether you need one, 10, or 200 of them. We can handle the printing and delivery of your notebooks if you already have a design in mind, or we can help you create your entire custom notebook from scratch. Call us now to learn more and get started.
FAQs
How do I customize my notebook?
Here at Print Bind Ship, we can take your inspiration and make it into a reality. If you are creating a custom notebook that displays your art, and includes a guide or a specific layout – we can help! To get started, you'll need to know your binding style, cover art, page weight and count. Are there
Are there minimums when creating custom notebooks?
If you are looking to create a notebook with a wire-O or spiral notebook, there are minimums you must meet. To find out more, schedule a call with us today!
Can I sell my custom notebook?
Yes! Many Print Bind Ship clients create custom notebooks to sell on multiple eCommerce platforms as well as in stores.