The beauty industry is a large, widely connected industry that supports a variety of products and services. As one of the world's most profitable industries, the world of beauty also has specific guidelines and needs when it comes to manufacturing, storage and fulfillment.
Beauty fulfillment is a complex environment that requires specialized organization, procedures and management. The standards that beauty brands are held to for their manufacturing processes, makeup warehouses and shipment protocols are crucial for the successful delivery of high-quality, undamaged products.
Today, we'll explore the world of cosmetics, wellness and hair care with a special focus on what makes the beauty fulfillment process unique.
Beauty Industry Growth So Far
Over the past several years – and especially since the beginning of the COVID-19 pandemic – more of the beauty industry has become digitized. Gone are the days when nearly every cosmetic brand had a brick-and-mortar location and performed marketing in places like magazines, television and radio.
Today, the majority of beauty marketing is online. Social media has become a powerful tool for beauty brands. It allows brands to connect with buyers on a more personal level while bringing the personalization of online shopping to customers in their own homes. Brands like Maybelline, Armani and IL MAKIAGE have created technology to shade-match your foundation digitally through their sites, which means you don't need to go to the store for the perfect product.
On photo- and video-based platforms like Instagram, Snapchat and TikTok, beauty consumers can experience the aesthetics and effects of makeup, skincare and haircare products in real time. This feature helps consumers to make a more informed purchase.
The advent of these technologies has made the beauty industry even more lucrative and widespread than ever before, with many beauty brands doing business in a direct-to-consumer format (DTC).
With the brick-and-mortar middleman cut out, beauty brands keep more profit and consumers pay less. Over 52% of online beauty shoppers have purchased a product from a DTC beauty brand in the recent past.
As the beauty industry has grown, beauty fulfillment has expanded to meet consumer demand, embracing the new ways that consumers want to receive and interact with their beauty products. These methods include fast worldwide shipping, monthly subscription services and other advancements that have affected the beauty supply chain in recent years.
Challenges of Beauty Order Fulfillment
Beauty fulfillment has unique challenges that other industries may not face. Cosmetics range from solids to liquids to powders to blends, requiring varied storage needs.
Makeup and hair care products can be packaged in various materials, including plastic, glass and aluminum, some of which are more breakable than others.
Unless you're an avid beauty consumer, you may not know that cosmetics can expire. The shelf life of a beauty product usually falls between 3 and 5 years unopened. However, the ingredients used for the product can make a difference in the expected expiration date. Brands that use all-natural products with no preservatives or chemicals may expire sooner.
Safety Hazards and Proper Handling
To manage the handling needs for cosmetic products, distinct protocols should be in place. You need to know long products can be stored in makeup warehouses and how they should move during intake.
These procedures will ensure that items remain in perfect condition before shipping. In addition, they will also keep your warehouse personnel safe from any allergens they may come into contact with.
Appropriate Shipping
Fragile products like cosmetics are vulnerable during the shipping process, no matter what kind of vehicle is used for transportation. It's crucial that your shipping containers are kept at the appropriate temperature for the items they're carrying. Breakable materials should be wrapped or fitted into custom packaging to avoid damage.
Climate-Controlled Warehousing
While your brand's shipping methods should include climate-controlled solutions, staying on top of your warehouse temperatures is equally important. Products of a certain consistency can melt in hot temperatures and can be costly to replace.
Determining how to control the climate of your warehouse should be based on the ingredients in your products, as well as how they interact with the environment.
Best Practices for Beauty and Makeup Order Fulfillment
Customers demand fast and efficient order fulfillment services, which can make or break a business. Implementing best practices for beauty and makeup order fulfillment can help businesses provide a seamless and positive experience for their customers.
One of the best practices for beauty and makeup order fulfillment is having a reliable inventory management system. This process ensures that products are always in stock and ready to be shipped out to customers. It is also essential to have a robust quality control process in place to ensure that every product meets the highest standards before it is shipped out.
Another important best practice is efficient order processing, ideally within 24 to 48 hours. To achieve this goal, businesses should have streamlined processes for receiving and processing orders, as well as methods for tracking shipments and communicating with customers about their orders. International orders require extra attention and documentation.
Businesses must provide excellent customer service throughout the order fulfillment process. This means being responsive to customers' inquiries and concerns and providing clear and accurate information about order tracking and other important details. A positive customer experience can lead to loyal customers and positive reviews, which are particularly important in the competitive beauty and makeup industry.
Partnering with a 3PL for Beauty Fulfillment Solutions
Managing the ins and outs of beauty fulfillment today can be difficult, especially when a limited management team is attempting to stay on top of every link of the supply chain.
We recommend partnering with a third-party logistics company (3PL) to revolutionize your supply chain.
A 3PL is a supply chain management partner that offers various logistics services, including transportation, distribution, fulfillment services and warehousing. Companies, especially those in the e-commerce or beauty product space, commonly outsource their logistics operations to 3PL providers to save money, improve efficiency and focus on their core business functions.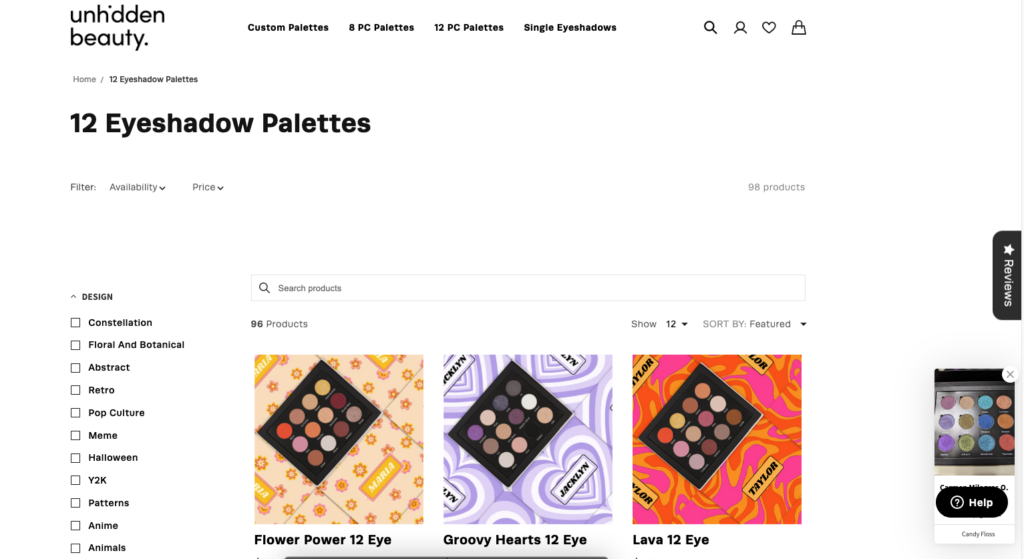 Order and Inventory Management
With preorders, backorders, out-of-stock items, quarantined stock and perishable products, managing your inventory and orders can be a complex business.
A 3PL will be able to streamline your inventory storage and outgoing order processes to make sure nothing slips through the cracks, preventing errors that could cost your company money and potentially lose a customer's business.
Kitting and Assembly
Correctly packaging kits require accuracy in several steps of the supply chain, which in turn also requires a great deal of management expertise. A 3PL can provide this expertise and intimate knowledge of the industry's leading kitting and assembly methods.
Custom Printing and Packaging
For DTC brands, packaging is one of the main ways that a customer interacts with a brand. That's why designing perfectly branded packaging is crucial, a step that a high-quality 3PL can handle with ease.
Fast Shipping
In today's connected world, beauty brands need to provide fast shipping if they want to maintain a competitive edge. You can take the steps to make faster shipping a reality for your brand with a 3PL's project management expertise.
Redefine Your Beauty Fulfillment Standards with 3PL Management
As the beauty industry is rapidly changing, cosmetic brands have to update their procedures to keep up with the demand continuously. The best way to stay on top of the ever-expanding industry is to keep your fulfillment standards high and your supply chain management streamlined with the help of a third-party logistics company.
Print Bind Ship has expensive experience in e-commerce order fulfillment and cosmetics fulfillment, managing beauty products and subscription boxes. Ultimately, our goals are to take on the burden of inventory management, fulfillment and shipping so your business can focus on making your customers happy.
Ready to learn more? Contact us today to request a free quote on 3PL service for your beauty brand.
FAQ
How does beauty and makeup order fulfillment work?
Beauty and makeup order fulfillment starts with receiving an order from a customer, followed by organizing, packing and shipping the product to the customer's destination.
What are the benefits of outsourcing beauty and makeup order fulfillment?
Outsourcing beauty and makeup order fulfillment can reduce overhead costs, increase scalability and provide a higher level of customer satisfaction.
Can beauty and makeup order fulfillment centers store my products for me?
Yes, most beauty and makeup order fulfillment centers can store and manage your inventory, allowing you to focus on your core business while they handle your order fulfillment.